❝
On that day, mankind received a grim reminder; we lived in fear of titans
and were disgraced to live in these cages we called walls...
❞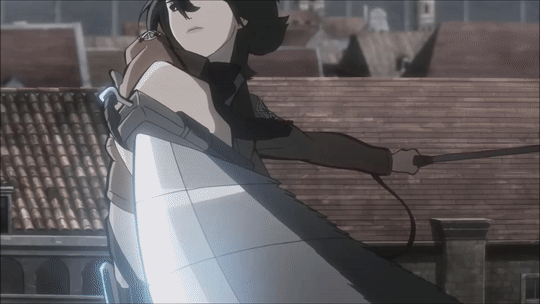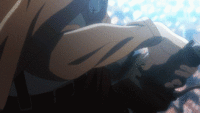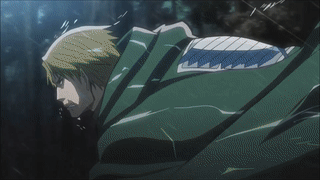 ╔════════════════════════════════╗
║
║
║
║
║
║
║
║
║
║
║
║
Rules:


- All Tess Rules Apply.



General Reminders:


- Please source all of your fanart!
- Please do not spam the thread with meme like pics!
- Please do not bash any ships!
- Please put spoiler warnings and hide the spoilers in
[ color=transparent] text [ /color]



News:


- SNK Season 2 is going to come out in 2016
- Febuary 16 is when the SNK video game will be out!
║
║
║
║
║
║
║
║
║
║
║
║
╚════════════════════════════════╝
Anti-Spam Rules
• Do not double post. You must wait for someone else to post after you before you can post again.
• Do not post any images here that are meme based. We can google them.
• Do not post any images without a link to the artist or person who created the content. (Exception is official art)
• If you want to chat to someone that is off-topic and not SNK related, do it in PM
How can you Join?
If you'd like to join, please apply using the form below so we can get to know you better!
You don't wait to be added or accepted to start posting.
NOTE
:
Please delete the stuff in brackets!
Code: Select all

[b]I am a SNKian.[/b]
[b]Username:[/b]
[b]What should we call you?:[/b] (Your nicknames, etc.)
[b]Favourite character(s):[/b]
[b]Do you support any pairings?:[/b] (OTP's only for listing purposes.)
Thread Links:
Community board
Helpful Links:
All SNK OC talk belongs here:
Squad 319: SnK OC Club
Resourceful Links:
SnK Editable Oekaki by

Yuno Gasai


SnK Wiki
Other Links:
Former Thread Owner
Former Thread
Ereri Shipper Proboard (Thanks Dan)
Levi Ackerman Signatures. All SNK signatures are for free.
Please, PM me if you want to add something here!