and so Christmas is over BUT I am determined to finish this project lol I love Poppy and her baby little Malina... gah they are my faves
Day 5 ft.
The Final Apotheosis
& little
Malina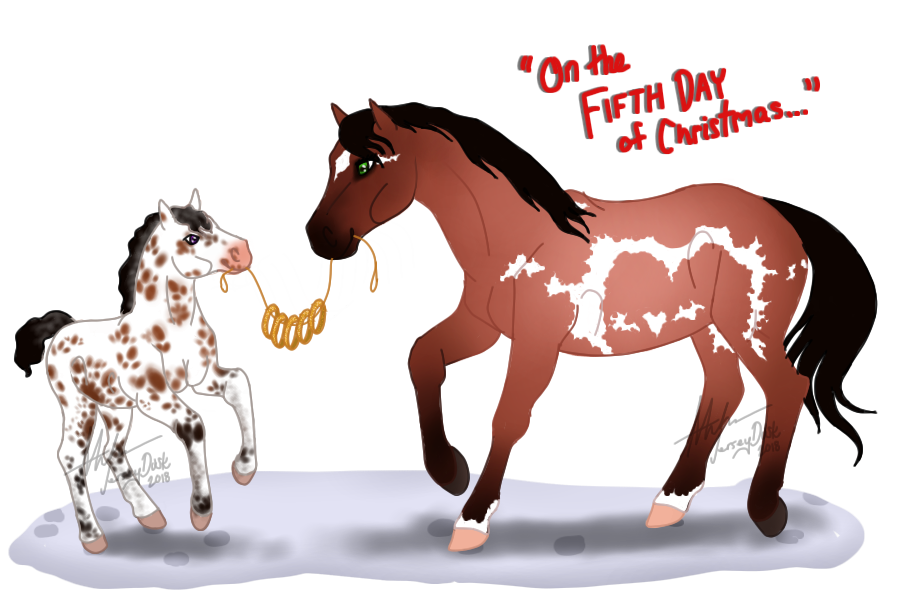 ♪ "On the

fifth

day of Christmas, my true love gave to me...FIVE GOLDEN RINGS, four calling birds, three french hens, two turtle doves and a partridge in a pear tree" ♪
Index:
First Day of Christmas
Second Day of Christmas
Third Day of Christmas
Fourth Day of Christmas
Fifth Day of Christmas - Here
also garland from Glitter Graphics
Edit;
Ya'll thank you so much for the feature, it really means so much to me. And it makes years worth of time spent making art feel worth it! ♥ I would have been happy with 10 likes on this image and we are on
90
150
200
300+, I am in disbelieve and I am so delighted! ♥♥ thank you all so much!
edit again;
GUYS I LOVE YOU ALL TYSM 200 likes is so unbelievable! I love each and everyone of you!