Posts: 154
Joined: Thu Apr 12, 2018 10:46 am
---
Posts: 49
Joined: Wed Oct 03, 2018 8:03 am
---
bump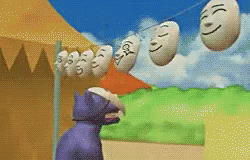 Kedamono is the best wolfie! Lights OFF
Hey, I'm Rhona. I'm a skier, artist, and horseback rider. I love my two cats like they are my children. I also love cool weather, anime (my favorite is Death Note), and autumn. I'd love to chat with anyone so if you're looking for a friend, don't feel shy to PM me. They/Them pronouns please. P.S I'm a furry and littlespace fan, and if another furry/littlespacer is reading this right now, please PM me I really want to be your friend!
Posts: 3455
Joined: Sat Feb 04, 2017 4:30 am
---
Posts: 1142
Joined: Mon Jan 16, 2017 6:22 am
---
bump
"Don't worry about failures, worry about the chances you miss when you don't even try. "
Posts: 525
Joined: Tue Oct 07, 2014 3:35 am
---
Bump!
Pet's name:
Campfire
Adopt virtual pets at Chicken Smoothie!
Posts: 68
Joined: Fri Sep 14, 2018 12:44 am
---
Posts: 189
Joined: Wed Sep 05, 2018 6:48 am
---
bump
Click Us To Help Us Grow!!
FR uwu
Posts: 389
Joined: Fri Aug 17, 2018 2:41 pm
---
Posts: 493
Joined: Tue Apr 24, 2018 7:39 am
---
Posts: 481
Joined: Sat May 08, 2010 8:45 pm
---
Who is online
Users browsing this forum: Cylence, Dogian, sugarkittylover and 1 guest