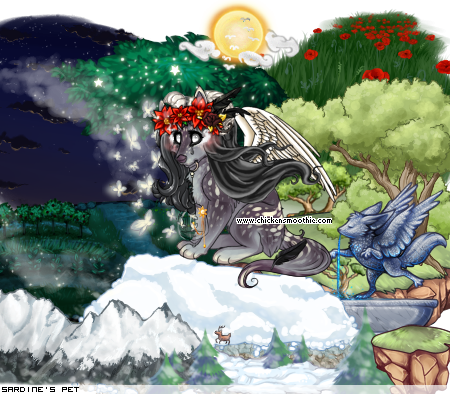 x
━━━━━━━━━⧼
♚
⧽━━━━━━━━━
████████████████████
since i'm quitting, i thought i'd give away my unwanted valuable pets to those who were also disappointed by the rares list change.
YOU MAY ONLY ENTER

IF YOU VOTED "RESTRUCTURE" OR "MAINTAIN"

ON
THE RARE'S LIST POLL.
◤
xxxxxxxWWWWWWWWWWWWiWWWxxxx
◥
prize group
◣
xxxxxxxWWWWWWWWWWWWiWWWxxxx
◢
ALL ENTRANTS

WILL GET A FEW UC AND BELOW PETS AND CAN TAKE MAX 15 PETS FROM THIS GROUP
████████████████████
█
█
█
█
█
█
rules:
proof screenshot

must

show the entire poll and your username.
example (can be a full window shot or a snippet)

one entry

per person.
be polite.
i can

very

easily check entries. don't lie.

no

begging/sending trades for free stuff.
█
█
█
█
█
█
│
│
│
│
│
│
form:
Code: Select all

i'm entering.
[list][b]username[/b]:
[b]number[/b]:
[b]screenshot of poll results[/b]:
[b]what's 697 + 188?[/b]:[/list]
│
│
│
│
│
│
Frequently Asked Questions wrote:

q: why can only people who voted maintain/restructure enter?

personal choice of mine. the sole reason i'm quitting is because of the abolishment of the rares list, ergo i want my pets to go to people who also suffered for the same reason.

q: why are you quitting?

the abolishment of the list pretty much made my 2 years on this site worthless.

the list originally made some VR pets more valuable than others, and closer to OMGSRs, making it possible to trade up to OMGSR

now that the list is "gone" demand will still be around, probably resulting in older players yelling at newer players who trade by their own rules.

the new standard will have to be rarity, benefiting only the >1% of the site who own OMGSRs. without a standard to judge by, everyone will have to trade by their own values, making trading chaos.

also, the total tally of people who voted to keep the list in some way was 855, outweighing the 770 who voted to get rid of it. despite the obvious math, the staff and community still discontinued the list.