Hello and welcome to my art shop!
Please see my art TOS, you agree to this when ordering.
- - -
My usual commission information can be found
here
.
These are my non-oekaki commissions and don't open on cs very much.
- - -
Rules - Shop Specific
Oekaki overall as a platform bugs me unless for particular types of art - so hence these rules, and why I won't do fullbodies ect here currently.
- - -
This shop is not fcfs!
Post your forms and I'll accept randomly at my will, giving you 48 hours to send pay before I claim someone else or drop the commission. If you can no longer pay and it HASN'T been accepted please edit your post canceling as I sometimes go back.
You can repost a form if it's been a month and I didn't accept, I'll stop skimming back on older ones around then. Of course this all depends on how many orders I actually get lol.
- - -
- Only single character drawings w/o interaction. I won't draw characters interacting in this shop, sorry.
- Will not do Secret Santa or contest art currently.
-
Send pay as a trade before I start.
No refunds, but I won't accept your pay until it's finished unless there's a good reason too.
- Exception to the above, I myself will refund you if I loose inspiration or time to do it.
-
Animalistic characters only.
I am best with felines and birds. I
have
done
anthro
before but it's not my forte and I'm more inclined towards non-anthro.
- I won't draw characters with religious/political themes/symbols, nor art promoting any groups (includes online shops and adopt center).
- I won't draw holiday themes. I can do holiday GIFTS if you want to buy a gift for somebody but I won't deck it up for the holiday, sorry.
- I don't draw demonic characters.
- - -
Okay rules out of the way here we go.
I will accept, from most to least wanted:
- Deviantart Points
- Chicken Dollars (c$s)
- "Ex-List" Pets
I will accept on a case-by-case basis, picky:
- Art Trades
-
Some
store pets
- Rare pets from 2008-2009.
- Character Designs
I'm not really collecting cs pets anymore, I simply collect them for art payment so keep that in mind.
Art Types
Only one right now, bust/headshots with a colored bg.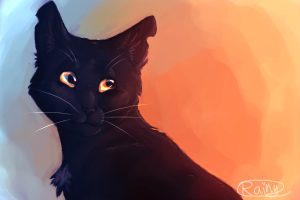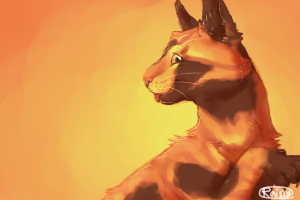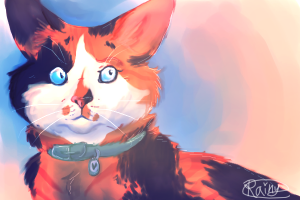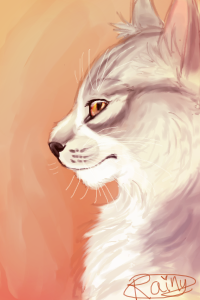 Base Price -
100 c$s or 500 da points
Price varies by character complexity and character species.
Or list pets I will accept of or above the c$s worth in pets, going by the c$s conversion rates.
Pets are harder for me to utilize so most likely I would want slight 'overpay' as far as c$s worth.
Form To Order
Code: Select all

[b]username:[/b]
[b]ref:[/b]
[b]specifics:[/b] (do they have certain eye, head/face shape? ex; for a cat, angora-like, almond eyes, ect)
[b]personality:[/b]
[b]offer:[/b]