not really into coloring right now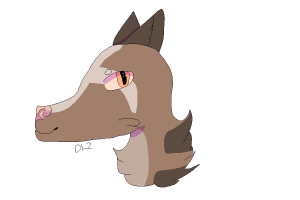 A random iPad artist and a mouse artist
Pm me if you have any questions!
Art trades?
open
Devianart:
perfectiondawn
Instagram:
@dawnlithez
Toyhouse:
dawnlightz
Check out my species
Fish Doggos
!!
Posts: 2869
Joined: Mon Sep 17, 2018 5:13 am
---
Thanks for doing this!
I believe in Jesus Christ my Savior, and I am not afraid to admit it. If you are a Christian, please copy and paste this into your signature. 96% of teens won't stand up for God. Put this in your signature if you are one of the 4% of teens who will.✞
✞ I asked Jesus, "How much do you love me?" Jesus replied, "This much." He stretched his arms on the arms on the cross and died. Please put this in your signature if you believe that Jesus died for our sins. ✞




Click here for an amazing art instagram!
Posts: 3879
Joined: Wed Nov 23, 2016 4:21 am
---
Who is online
Users browsing this forum: No registered users and 1 guest