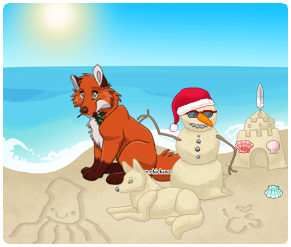 There are 2 giftboxes on the Advent Page today so make sure you grab both!
When you get tired of the cold and snow, come join us for Christmas in the Southern Hemisphere. It's Summer here!

It's the 23rd here now, which means we just have two more days to go for this year's Advent Calendar (24th and 25th). On the 25th it will be Christmas and we'll put up the final gifts. But in case you can't get online on Christmas, don't worry! The Dec 25th gifts will stay on the page until January 1st.