Don't panic if you feel like you're not keeping up very well with the event so far. We're only just starting day 5 of the event, so there is still plenty of time for collecting those pets and tokens before the event ends!

The event is likely to run for about 10 - 14 days. When the end date has been set, we will post in the news to warn people before the event is over.

All the token quests have been unlocked now, so don't worry, there are no more surprises to save your tokens for later!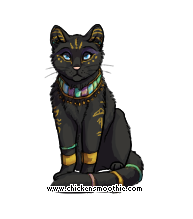 Oh no! When CS tourists opened the Queen's chamber, a curse was unleashed. Now there are beetles everywhere!

The Queen seems to be angry about something. Maybe we can help her?