Halloween giveaway!
This Halloween we have a special treat in store for a few lucky members!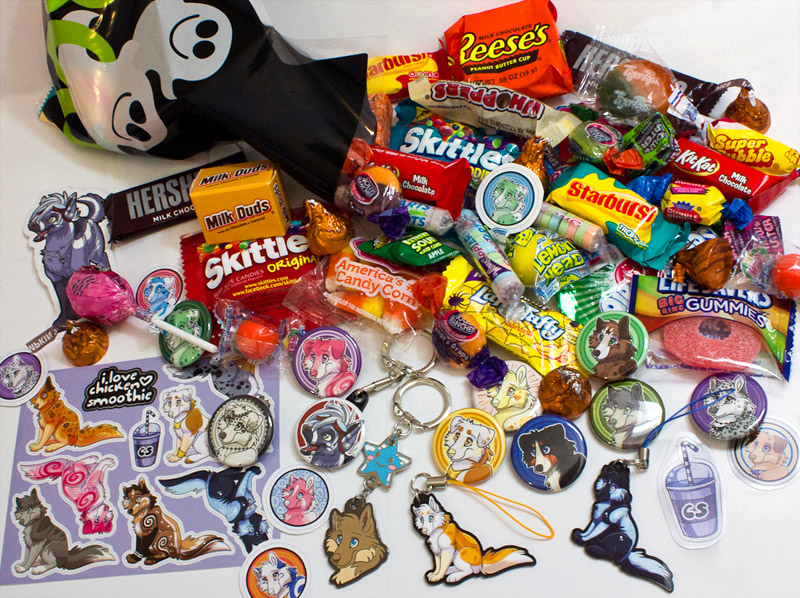 Prizes
10 lucky members will win a goodie bag of candy and a handful of exclusive Chicken Smoothie merchandise which may include stickers, buttons, magnets, keychains and cellphone charms like those in the picture above. (Note: bags will be filled randomly, so each selection will be different and may not include all item types)
10 lucky members will win 300 Chicken Dollars
25 lucky members will win 150 Chicken Dollars
We also have plenty of pet prizes to give away!
Thanks everyone, the draw is now over!
Extra info
Halloween Goodie Bags can be shipped to any country in the world.
If a Goodie Bag prize winner is unable to give us a shipping address within 2 weeks of being awarded the prize (to receive the package in the mail), their prize will be exchanged for 300 Chicken Dollars and a new winner will be drawn.
Winners!
First prize winners - (prize packs :))
You will be contacted privately about your prize by PM or email within 1 hour. If you fail to receive our message, then please contact us using the help system.
Second prize winners - C$300
Your C$ will be added to your account automatically over the next hour
Third prize winners - C$150
Your C$ will be added to your account automatically over the next hour