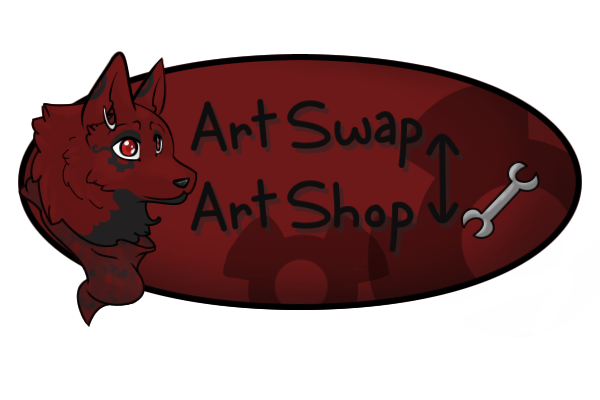 This is where I will offer my skills as an artist to other CS users.
This shop is completely custom meaning that there is a very low chance that I will be making linearts, unless I am auctioning them off. This Shop is also made for my own profit, that means that the more you offer the more likely I will be to take on your art request.
Also it will be highly likely that I will create art for you using the CS Oekaki.
The main reason this Art Shop was named Art Swap Art Shop was because I am In need of art of my own characters. I will offer art swaps to people who post examples of their art. There will be a form to fill out for this part of the shop farther down this thread that will explain the swaps in more detail.
Thank you for stopping by and looking though my thread,
I hope that we may be able to swap art or set up another art deal sometime soon.
*The Sparkle List*
(People who get free art)
Syra
One Free Custom List
Anarchy, Inc.
Liru Kaulitz
Kessler
Blazer.Peppermint
~Table of Contents~
Introduction post
Art Examples
Payment/Art Swap Forms
Slots Open