---
Posts: 2572
Joined: Sat Mar 19, 2016 8:45 pm
---
Illness
I have dyslexia, depression,
and bad anxiety. Please don't
threaten me or foe me because
I read something wrong, it will
eat at me for a very long time =(
Please be kind and let me know
that I missed something =)
Posts: 3676
Joined: Sat May 07, 2016 4:05 pm
---
Posts: 156567
Joined: Tue Apr 01, 2014 10:14 am
---
Rounders
╔═══════════════════════════════════╗
ᴘɪᴛᴛᴇʀ ᴘᴀᴛᴛᴇʀ
ᴘɪᴛᴛᴇʀ ᴘᴀᴛᴛᴇʀ




ʀᴀɪɴ ɢᴏ ᴀᴡᴀʏ




ᴘɪᴛᴛᴇʀ ᴘᴀᴛᴛᴇʀ
ᴘɪᴛᴛᴇʀ ᴘᴀᴛᴛᴇʀ




ᴄᴏᴍᴇ ᴀɴᴏᴛʜᴇʀ ᴅᴀʏ
╚═══════════════════════════════════╝
Posts: 190
Joined: Wed Aug 23, 2017 7:15 am
---
turners
☠

~

shiver

me

timbers

~

☠
|


Sory, me Inglish is badder dan urs.


|




mood:

overloaded


random saying:

I'm waiting for a steampunk summer event
I'm

Señor Scoundrel

&

The Bloodred Bard

, DO NOT STEAL
87% of human beings like bananas. 9% are reading this right now. 3% would push Facebook off a cliff while laughing and feeding a shy amazing wolf some candy. If you are the 1% who has seen billions of these kind of sentences, put this in your signature. The people with a soul and a kidney will pass this on.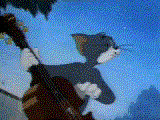 Posts: 10952
Joined: Mon Apr 06, 2009 8:21 am
---
Family
Artwork Credits
Avatar
Signature (Left)
Pixel (Top)
Pixel (Bottom)
Learn more about my original character Kael the Gremlin Dragon
on Toyhouse
!
Posts: 2126
Joined: Fri Feb 10, 2017 6:01 am
---
love
+-+-+-+-+-+-+-+-+-+-+
mo / ten
=========
shiro is my
AU / GB
doppleganger
+-+-+-+-+-+-+-+-+-+-+
+-+-+-+-+-+-+-+-+-+-+-+
keith is my son
"It doesn't matter
where I come from, I
know who I am."
- Keith Kogane
=blade of marmora=
+-+-+-+-+-+-+-+-+-+-+-+
Posts: 37390
Joined: Sun Sep 14, 2014 8:00 am
---
game
╭
xxxxxxxxxxxxxxxxxxxxxx
╮
xxx
Hiya! Name's Sota c:
xxx
xxx
xxx
xxx
╰
xxxxxxxxxxxxxxxxxxxxxx
╯
╭
xxxxxxxxxxxxxxxxxxxxxx
╮
xxx
DA
xxx
xxx
Auction house
xxx
xxx
╰
xxxxxxxxxxxxxxxxxxxxxx
╯
Posts: 4361
Joined: Sun Oct 27, 2013 11:39 am
---
catch
+-+-+-+-+-+-+-+-+-+-+
mo / ten
=========
shiro is my
AU / GB
doppleganger
+-+-+-+-+-+-+-+-+-+-+
+-+-+-+-+-+-+-+-+-+-+-+
keith is my son
"It doesn't matter
where I come from, I
know who I am."
- Keith Kogane
=blade of marmora=
+-+-+-+-+-+-+-+-+-+-+-+
Posts: 37390
Joined: Sun Sep 14, 2014 8:00 am
---
Posts: 2583
Joined: Sat Nov 28, 2009 5:43 am
---
Who is online
Users browsing this forum: =Kool_Aid=, caejose, hollythecollie, impurity., Shiny Vaporeon, ThatPersonYouIgnore and 3 guests