Posts: 3235
Joined: Sat Mar 19, 2016 8:45 pm
---
Illness
I have dyslexia, depression,
and bad anxiety. Please don't
threaten me or foe me because
I read something wrong, it will
eat at me for a very long time =(
Please be kind and let me know
that I missed something =)
Posts: 4641
Joined: Sat May 07, 2016 4:05 pm
---
Posts: 186934
Joined: Tue Apr 01, 2014 10:14 am
---
Rounders
╔═══════════════════════════════════╗
ᴘɪᴛᴛᴇʀ ᴘᴀᴛᴛᴇʀ
ᴘɪᴛᴛᴇʀ ᴘᴀᴛᴛᴇʀ




ʀᴀɪɴ ɢᴏ ᴀᴡᴀʏ




ᴘɪᴛᴛᴇʀ ᴘᴀᴛᴛᴇʀ
ᴘɪᴛᴛᴇʀ ᴘᴀᴛᴛᴇʀ




ᴄᴏᴍᴇ ᴀɴᴏᴛʜᴇʀ ᴅᴀʏ
╚═══════════════════════════════════╝
☂
☁ᴡᴇɪʀᴅᴏ
♥
xᴀɴᴅᴇʀ
♞
ғᴏʀ ɴᴏʜʀ
♀
sʜᴇ/ʜᴇʀ☁
☂
Posts: 356
Joined: Wed Aug 23, 2017 7:15 am
---
turners
☠

~

shiver

me

timbers

~

☠
|


Sory, me Inglish is badder dan urs.


|




mood:

overloaded


random saying:

Plague doctors are adorable.
I'm

Señor Scoundrel

&

The Bloodred Bard

, DO NOT STEAL
87% of human beings like bananas. 9% are reading this right now. 3% would push Facebook off a cliff while laughing and feeding a shy amazing wolf some candy. If you are the 1% who has seen billions of these kind of sentences, put this in your signature. The people with a soul and a kidney will pass this on.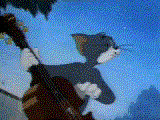 Posts: 11853
Joined: Mon Apr 06, 2009 8:21 am
---
Posts: 3361
Joined: Fri Feb 10, 2017 6:01 am
---
Posts: 47073
Joined: Sun Sep 14, 2014 8:00 am
---
game
┌─┐
│
│
│
│
│
│
│
│
│
│
│
│
│
│
│
│
│
│
│
│
└─┘
x
x
┌────────────┐
│
│
│
Hey, how's it going
I'm Sota. Just another
sleep deprived artist that
tries too hard at aesthetics.
♡
│
│
│
└────────────┘
┌────────────┐
│
└────────────┘
┌────────────┐
❝ I self-identify as a loner ❞
│
└────────────┘
┌─────────┐
│
│
│
│
│
│
│
│
│
│
x
│
│
│
│
│
│
│
│
│
│
└─────────┘
Posts: 5446
Joined: Sun Oct 27, 2013 11:39 am
---
Posts: 47073
Joined: Sun Sep 14, 2014 8:00 am
---
Posts: 3613
Joined: Sat Nov 28, 2009 5:43 am
---
Who is online
Users browsing this forum: .insanity., Chamrosh, Grapeshot Crawler, Kitsune_, Milkywaves, PuppetKimmie, SpoiledLimeade, Teliact and 5 guests