Alexia narrowed her eyes when she heard him. Still, she was unaware she was actually doing this. Growling, she turned to her wolf fourm. She turned around to face him as her golden eyes looked at him. " None of your business. " She said, before she attacked him. She was really never this violent. Especially to someone she knew. Again, the girl was clueless.
█
█
█
█
█
█
█
█
█
█
█
█
█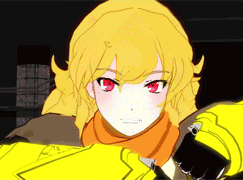 " I burn can't hold me now
you got nothing that can stop me "
▐
▐
▐
▐
▐
▐
▐
▐
▐
▐
▐
▐
▐


┏
xxxxxxxxxxxxxxxxxxxxxx
┓
cosplayer|Video game nerd
Ford mustang lover| Female
tattoo addicted| RWBY Fan|
Deadpool nerd| Wolf lover
┖
xxxxxxxxxxxxxxxxxxxxxx
┚
▐
▐
▐
▐
▐
▐
▐
▐
▐
▐
▐
▐
▐