Here you can adopt a creature that represents felines, mutts & wolves(called the pawlings, VP for short) ... We only found 3 types of pawlings so far... (they are listed below) & be aware that some is not up for adoption very often!
*SOME POUND PETS CAN NOT BE BREED/NAMED*
♠ ♠PAWLINGS♠TYPE♠ ♠

RULES

♠ - You may adopt up to 2 litter from each regular group
♠ - You may only get 1 custom every 4 days
♠ - Please

LINK

back
♠ - Do not claim as your own
♠ - Yes you can take these off site but have to keep the link back to us
♠ - Be kind to others
♠ - Be patient
♠ - First come, first serve (unless it is an auction/competition pawlings)


Artist:

Cialline
Reno :3
Fallen*Dreams
warriors17
mirjam1997

Guest artist:
PM me if you want to be one!


Moderator:

Kurono Of The Sand


<SaLLYKiTTY>

WHITELIST

Cialline
Rakkun

None... Good! :]
DISADVANTAGE OF BLACKLIST
- CAN NOT ADOPT ANY PAWLING

2 SLOTS OPEN! [2 moderators]
Code: Select all

[color=#BFBFFF][center]I want to be a MODERATOR/MINI-MODERATOR! [/center][/color]
[center]Username:
Experienced? : Yes/No
Reason why I should pick you: [/center]

1st POST - Available VPs
2nd POST - Pound & Breeding
3rd POST - Custom & Shop
4th POST - Events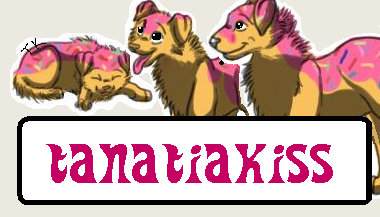 PM me if you want your stamp or others to be put here!


~