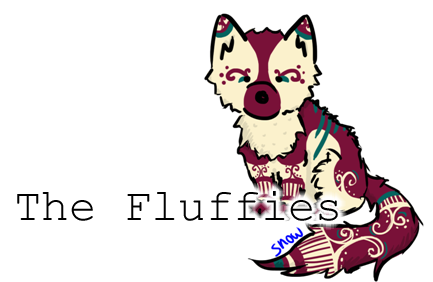 The Fluffies were found roaming inside a forgotten greenhouse, due to being as tall as a human thumb the green house is a very big world to them. In this greenhouse, The Fluffies have thrived in population. Although they come in many colours and patterns it does not obscure the fact that their world has become vastly crowded. In result, some of these little creatures will be given new homes in attempt to spread out their growing population.
If you continue to read below, you may find out a few other things about The Fluffies and how to adopt one.

Staff
SnowFlies - The Overlord
Ashenjay - Moderator
SilverKitsune - Moderator/Artist

News
Updated: 19th April, 2012.
School started this week D: and I'm now currently busy with various things so the amount of Fluffies that will be put up is unknown.

Fluffies = Plural, many.
Fluffie/Fluffy = Singular, one.
Batch = 3-5 Fluffies or Fluffie seeds
Litter = 3-6 Fluffie seeds

Guide:
- - -
Rules & FAQ
- - -
- - -
Species Information
- - -
- - -
The Greenhouse: Free Adoptions
- - -
- - -
The Love Patch: Breedings
- - -
- - -
Games, Raffles, Events and Contests
- - -
- - -
Mushroom Patch: Shop and Auctions
- - -
- - -
Vault
- - -
- - -
Archives
- - -
- - -
Affiliates
- - -