Mystics are creatures made of a substance named "Yang", the origin of all magical creatures.
They protect the land of Ladonia, an almost imaginary place. Humans can't cross to their realm, because it's invisible to all of humankind. It's rather a kind of safe haven for animals, where we can't ever reach them.
The land overflows with clear lakes and crystalline rivers that wind through the lush grass. Ancient oaks and elms stand tall on the fields of green, providing shade. Immense mountains covered with snow are seen far in the distance. Birds are always overhead, and deer sprint along the hillsides, grazing on the grass.
The Mystics, are the guardians of this makeshift heaven. They've made sure for centuries upon centuries that no human has ever seen this place. But one day, something all changed.
Mystics live up to 25-100 years and are rather slender creatures, with long fur from their tail, and the back of their legs.
They are almost always natural colors, but special or rare ones, have markings that can be unnatural colored.
Rare ones have "Wings" the small winglike things that stick out near their shoulders.
And yes, they'll occasionally have line edits.
( The Official Info Thread is WIP )
Winged you say? Nope. They're not exactly made of feathers. Males have spikes, females have small 'Wings' sprouting from their shoulder blades.



Mystic offspring are called "Mysts" and "Myst" for singular.



They are bonded by nothing but their duty to their world. They cannot be tempted by anything, such as food. They will starve to their deaths before letting any human across the invisible border of Ladonia.
They have a sense of pride and loyalty to their fellow Mystics. None would betray, but if one does, they are deemed "Deserters".
Respect the artists and mods.
Do not bribe the artists.
Do not steal this species.
If you no longer want your Mystic, Pm the owner or artist.
No spamming the thread.
Don't complain if you don't get the Mystic you wanted.

If you see one with an adopt me sign, click on it, and the form with requirements to adopt will be stated by it's respective artist.

Belldandy
Comfyorange
~Soul~
Shiko Hayashi
Panacea
Crescent
Wintry
Mini Mod slots:
-stuck in reality.
-.:Foxxy:.
-Blueh
Artists can design one Mystic per week.
Artists can make one Mystic custom for themselves.
The wings cannot be edited extravagantly.
Items may be added, but only subtle ones, a small necklace here, tiny earring there, pendant around the leg.
Artists must make eligible forms for contestants to fill out.
Artists cannot judge after, say, only one form has been submitted.
Make males every once in a while, say, probably two weeks. We'll decide who's gonna make the first, second and so on. There will be a list here.
You can make only one Mystic.
You can only make Mystic up for adoption and not for yourself or specific users.
No rares or males, just the common females with natural colors.
You must make eligible forms for contestants to fill out.
You cannot judge after, say, only one form has been submitted.
No accessories may be added.
Specify an end date for your applications.
Guest artist position will last for around ten days.
Roleplay
Fanclub


Made by, ♥Wolf-At-Heart♥:

Code: Select all

[url=http://www.chickensmoothie.com/Forum/viewtopic.php?f=52&t=1268646][img]http://i.picasion.com/pic55/e6b52e44767a4ba47b078207b6cd7019.gif[/img][/url]
Made by, Wintry: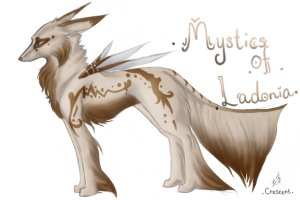 Code: Select all

[center][url=http://www.chickensmoothie.com/Forum/viewtopic.php?f=52&t=1268646][img]http://www.chickensmoothie.com/oekaki/image/image.php?id=1062564&size=medium&format=auto&rev=2[/img][/url]
Take these to advertise us! c: