The pet(s) in question are located in the "Auction" group.
Hiya! Today i am auctioning off my two Zodiac doggo!
PLEASE KNOW ITS WORTH BEFORE BIDDING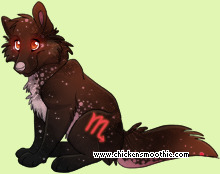 If you have any questions, pm me <3
~RULES~
♥️ Bump this thread
♥️ Leave a message saying 'Bid'
♥️ Don't send it as a suggestion
♥️ Try to be fair
♥️ Dont tell me to edit! Its your bid, not mine!
♥️ Be patient! I usually run my bids through the fair trade thread before accepting one!
~Boosters~
♥️ Chicken dollars (but don't make the entire trade c$ )
♥️ Rares & above
♥️ Zodiac dogs
♥️ List pets!
♥️ Older pets
♥️ Quantity of older pets *preferably uncommons and up*
♥️ Store pets
♥️ 2008-2010 pets
♥️ Old items
~Antiboosters~
♥️ Commons and below
♥️ Rats- LARGE ANTIBOOSTER -
♥️ Horses- small antibooster -
~Autos~
If its marked with a strike its not for this auction!
♥️ Something i
cannot
resist
♥️ Drink me/Eat me pupper
♥️ Both Advent list t5 santa cats
♥️ Both christmas lions from T4 Advent list
♥️ Quantity listies
♥️ Quantity rares *preferably older*
♥️ Any mainlist
♥️ Any 2 advent lists
♥️ Angel Advent
As always, i can end this auction with or without a winner.
This will end March 20th unless it gets autoed.
Directory
Requests
(Post #2)
Bids
(Post #3)
Past winners
(Post #4)
Tips
(Post #5)
Helpful Threads
(Post #6)
Im usually on mobile, so if it takes me a while to respond/put your bid on the list im sorry!
This is a reused thread ~~