CLICK ME FOR THE NEW THREAD!!!
Welcome to the biggest Doctor Who fan club on Chicken Smoothie!


Welcome to The Creepy Doctor Who Fans Fan Club. This is the place to be if you are looking for people to discuss the latest series, compare the Doctors, and talk about the Whoniverse in general. If you like working out how to permanently disable the immortal Jack Harkness, come up with cross-overs, and have important discussions on what the TARDIS has inside it, then this is the place for you!


Rules


~No spamming whatsoever. It must connect to Doctor Who somehow.
~Avoid swearing as much as humanly possible.
~Respect everyone on the fan club. This means respecting opinions during discussions.
~If there is a spoiler in your post, please shrink it down to preferably size 30 or less. Also, it would be great if you labeled the spoiler. For example:
Spoiler for series six!

Herpyderpydurhdurhdurhlaaaaaa!Iamadinosaurandaleafonthewind! DURH!

Same thing applies for Torchwood spoilers.
~Have fun!
Admission Form
Code: Select all

Hi! My name is *username here*. I want to join!

My favorite doctor is:
My favorite companion is:
My favorite episode is:
I have watched up to:
And finally, I am from *Insert country here. COUNTRY ONLY PLEASE*.
I have read the rules and promise to follow them.



News


8/15/2010: I have updated the front page! Check out it's tidy shininess!
8/19/2010: Our lovely new mini-mods are Scarf and ~Rachy~!
9/14/2010: There is a Doctor Who roleplay in progress specifically for the fan club!
10/17/2010: Please fill out the roleplay idea form! All must be in by November 1st!
11/14/2010: I have overcome my procrastination! The fan club roleplay is now open! The link is at the bottom of this post.
6/4/2011: TRIVIA CONTEST!


The Staff


Owner: wickedwolfgirl (Wickedwolf, WWG, Wicked)
Co-Owner: Al the Dalek
Mini-mods:Scarf and ~Rachy~


Contests!


A trivia contest is in the works! Information will be announced in the fanclub and be posted here as more information is available. If you have suggestions for questions, please send them to me on PM, along with the answers.
Beginning date: TBA


FAQs



What types of questions will be there?

All sorts really. There will be multiple choice, true and false, and fill in the blanks. There will be less and more specific ones, depending on the level of the questions, with a broad range of topics. More information will come later.

Will there be teams?

Yep. You be on a team with one or two other people. (Depending on number of participants) Post on the thread if you have any team requests.

What are the rules?

1. No cheating. Google and other search engines and wiki pages are not allowed. You are allowed to study up before a round, but you may not look stuff up while you are answering a question.
2. Each team will be allowed two free "Sonic Screwdrivers", also known as skips. Once the team has used up both skips, they can buy more with their points or pay a pet for an amount that will be set by me. The pet will go into the prize pot.
3. Each question is worth a set number of points. Easier questions will be worth less points, and the number of points earned will go up as the questions get harder.
4. In order for a team to answer a question, at least one member must be online. (Obviously.)
5. If it is a team's turn, and no members are online, they will be skipped, and will answer their questions in a group when they get back online.
6. If you suggest a question, you and your team will not be allowed to answer it. The maker will be named with each question.
7. Be polite to your competitors. Mocking a wrong answer will not be tolerated.

What will get me disqualified?

Cheating is an instant disqualification. Being rude to fellow competitors is a warning, then a disqualification. The entire team will be disqualified, whether everyone participated in the bad conduct or not.





Submissions
Members!
I haven't updated this in forever, so I probably won't. Still fill out the form though! Helps us learn about you.
1.Tesshin
2.Kittenpompom123
3.Georgii
4.Sugar & Spice
5.Scarf
6.Kat Shadow
7.BlueCynder
8.Madame Butterfly
9.~Rachy~
10.Lunaform
11.Michee
12.Miss.Lestrange
13.lunatiger531
14.Memories
15.foreverwriting9
16.joltdoom
17.Vrazda
18.The Cat Did It
19.Solitary_Stranger
20.Princess_Mekka
21.brumbygurl77
22.Honey Dew
23.V.elocity
24.Eveningsdawn
25.The.Human.Sheep
26.~The Doctor~
27.petlover99
28.TARDISlover
29.lozzylove
30.Mirtachuy
31. Torchwood~Mindfreak
32.Madibird
33.~ Doctor Amberleaf~
34.Shadows
35.
Atwood
36.Pallas Athena
37.Minuti
38.TheBigBlack
39.TearOfIce
40.Solitary_stranger
41.peachy 560
42.Gaara-zetsu
43.Sugar & Spice
44.Zeberka
45.WolfTimelord
46.
47.
48.
49.
50.


Banners, Stamps, and Other Fun Items
Feel free to make things for here.
A lovely stamp made by Ey♥. Many thanks!
The second stamp made by Ey. Thank you!
Feel like your signature needs some serious fan person power? Well here you go! Made by Vrazda.
Fan art
A third stamp made by Ey. It requires a knowledge of the whoniverse.

A lovely icon made by Ey. She sure makes a lot! All of the doctors up to eleven in order.
An avatar version of Icon above! The first one is too big.
Another lovely avatar made by Ey.
I went back in time (AKA, back about 70 pages in the fan club) to find the legendary pictures of MEN IN DRESSES! Better known as, the Master in a wedding dress, and Ten in a prom dress. Both pictures were drawn by Madame Butterfly.
I still think the armpit hair was a nice touch.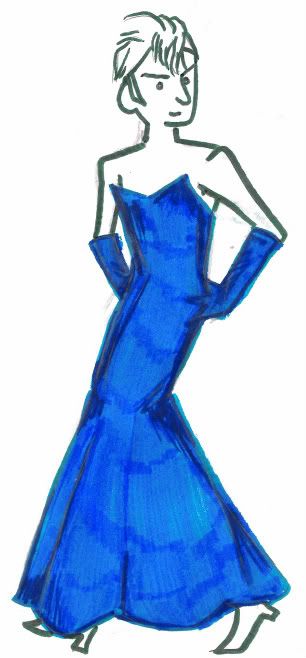 And, the accompanying dialogue, written by me.
He's up to no good in that thing, probably going to pull a prank on (even though I don't like her very much) Donna. I think the conversation between the Doctor and Donna would go like this...

DOCTOR: *comes out of closet*

DONNA: *Wide eyed startled look. Mouth wide open. Waving pointing hand wildly*

DOCTOR: What do you think? *Trickster smile*

DONNA: *Hand still waving* A-a dress?

DOCTOR: *Still grinning* Yep.

DONNA: *In a less shocked voice* A dress?

DOCTOR: Yep. Is it the right color? I think I look good in blue... *Exaggerated examination in nearby mirror.*

DONNA: *Catches her breath and most of her composure* Are you gay?

DOCTOR: No.

DONNA: Are you sure?

DOCTOR: Yes. *Turns back to Donna and smiles again*

DONNA: Really good and sure?

DOCTOR: Yes. Really

really

sure.

DONNA: *shakes her head slightly and smiles along* Is there a reason for you to be wearing a prom dress?

DOCTOR: *Nods* Yes.

DONNA: *relieved* Oh good. I was worried. What is it?

DOCTOR: *raises eyebrow* What's what?

DONNA: *Sighs* The dress. What's it for?

DOCTOR: Nothing.

DONNA: *getting annoyed* You said there was a reason. Why on earth would you be wearing a dress otherwise?

DOCTOR: Donna, why do humans climb Mount Everest and swim the English Channel? Because they can.

DONNA: *Annoyed chatter that vaguely sounds like talking*

DOCTOR: *To self* I need some shoes...
Helpful links
Here be spoilers.
A xat account for the fan club. Designed for major spoilers and longer discussions.
The official fan club roleplay!
Accepting all members of the club who are interested!
Search for the Truth
is a fan comic of Doctor Who. It's brilliant!
Looking for episodes online? CLICK ME!