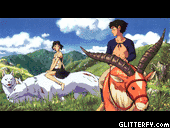 (I don't take credit for the images used above)
Welcome to the Hayao Miyazaki fanclub! Hayao Miyazaki is the creator of Princess Mononoke, Howl's moving castle, My Neighbour Totoro, and tons more of fantastic anime films! When I searched the name in CS clubs/armies search, there were about 5 clubs that focused on one of his films, but where do the people go who love all of his films!?
Rulez
we gotta have 'em
Don't come here just to criticize.
Please only join if you've seen at least two of his films
don't argue
don't spam EVER
don't go off topic please. A little chatter is okay, but don't go too far
please, no posts like, "I liked that one" write at least two sentences on why you liked/disliked the movie
you can use a little bit of chatspeak but dnt tlk lik dis evr
Form
Code: Select all

Username-
fav movie-
Movies you've seen-
fav character from any of his movies-
Other-
List of Hayao Miyazaki's films
be sure you've seen at least 2 of them
in order from newest to oldest
Ponyo
Howl's Moving Castle
The Cat Returns
Spirited Away
Princess Mononoke
Porco Rosso
Kiki's Delivery Service
My Neighbor Totoro
Castle in the Sky
Nausicaa of the Valley of the Wind
Sherlock Hound
Lupin the 3rd: The Castle of Cagliostro
News
arglefargle forgot about the thread for a while but were back up and running!!! So far where up to 3 members!(although it's not much of an accomplishment xD)
MiniMods
Karmaloco
Members
EvilEvie
selenia
Karmaloco
TwistedWolf
Trick.The.Fox
Banners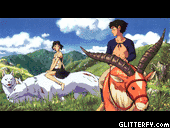 Code: Select all

[url=http://www.chickensmoothie.com/Forum/viewtopic.php?f=39&t=742279][img]http://img34.glitterfy.com/11237/glitterfy-flpbk118431992423734.gif[/img][/url]
Code: Select all

[url=http://www.chickensmoothie.com/Forum/viewtopic.php?f=39&t=742279][IMG]http://i1123.photobucket.com/albums/l546/Vervoloekt/Stamps/Miyazaki_Stamp_by_DarkTwilightWolf.gif[/IMG][/url]

Fanart
none yet!
To get any fanart/banners up on the first post you must be in the club and PM me the banner/fanart, if I find it approapriate and on topic, I will put it up here!(All credit

will

be given to the creator)
FAQ
no questions have been asked

before asking a question, please look through the FAQs and if you don't see an answer to it feel free to PM me or post here.