Hi there, the last two topics were closed, so I made a new one.
This is a club about Oekaki artists here on CS. It doesn't matter how good you are, here, you post your drawings and it gets the critique and likes the drawing deserves.


First, this is our new mascot, Rainbow.


By Crescent.

~banners/stamps~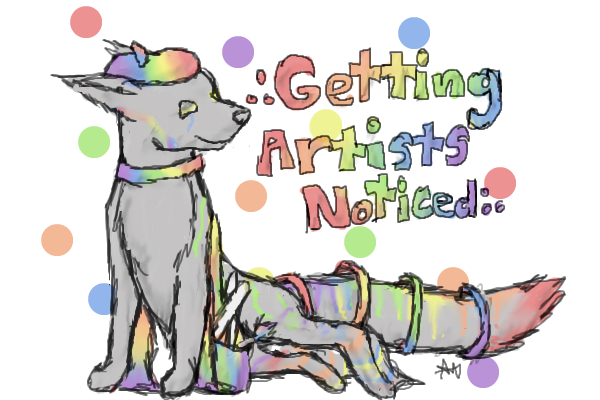 Large


Medium


Small

By Nacho-Tako, thanks!




Large


Small

By Zone_Perfect, thanks!

Any other stamps or banners are very appreciated. <3

~expectations~
Yes, there are some, and you better follow those.

You post here 2 - 3 times a month at least. This is not for someone just to post one Oekaki and never return
We'd prefer that you stay active and critique others drawings too!

~rules~
These are just basic rules.

Don't spam in any way. This also includes advertising an art shop.

Be polite. No one here has ever been rude to you.

Only Oekaki drawings. No non-Oekaki drawings, since this is only for Oekaki.

Only something that you've drawn, not colored in. However, you may post a editable, but not adoptables.

No cursing! Don't say bad words. Words like ''crap'' are allowed, though.

You must have at least one drawing not a

pattern

. Patterns aren't really Oekaki. Patterns are just colours, nothing special.

As the rule above says, please don't post patterns.

No art theft! This includes tracing pictures on Google or anywhere else. If you are unsure about this here are the Creativity rules.



~form to join~


~member's galleries~
1. DreamCatchingSpirit~
2. Crescent
3. TheMysticWolf
4. Stormie
5. ourpawprints
6. .Kurt.
7. CaveBear
8. fifetastic
9. August.
10. DarkerStar
11. yuukon
12. running red panda
13. mockery101
14. .s y m m e t r y.
15. Flowerdust
16. IncandescentMelody
17. .:Sunshine:.
18. Ayngel
19. !!Random!!
20. iLunar
21. ella556
22. Zone_Perfect
23. ikrMasterPsyKou
24. Kaitlin Bait
25. Dark Nightingale
26. Nacho-Taco
27. carrie911
28. Nokiri
29. xXxWolfLoverxXx
30. raven101
31. Hyeme
32. cowlufoo2
33. Sötét Vanity
34. Panam
35. TigressJaguar
36. The Diamonds
37. funsized
38. Crocigator
39. bachkitty
40. Rakkun
41. Katiemeepers
42. Crow Gallante
43. Saffi
44. Dawnbreeze10210
45. Neko Syar
46. aibo7m3
47. ʎ ן ɟ u o ƃ ɐ ɹ p
48. .: Jeanne :.
49. Magma Fire
50. ~*Oddly Shaded*~
51. ~☼Emeralda☼~
52. DragonLoverHere
53. EllieTB
54. *IceTea*
55. Pure Dragon
56. Kennet
57. PopTarts
58. ConcreteAngel
59. Haunted Day

Phew, that took a while. I just decided to count our members.

Remember to notify me on any username changes and say what your previous username was.

~topic staff~
Mod+Admin - stuck in reality.
Co-Admin - Crescent
Mod - Stormie
Mini mod - Zone_Perfect

A Co-Admin can do all listed below except they can also ban people of repeatable rule breaking.

Moderators of the topic may warn people of inappropriate behavior and possibly PM me of anything new and are in charge of
accepting people when I'm away.

Mini Moderators PM anything new about the topic. (New members, suggestions etc.)


Code: Select all

What would you like to be? (mod, mini mod,...): (not more accepting mods, co-admins)
Why do you want to become part of the staff?


It doesn't matter what you write in the second question, I would just like to hear what you think. I will be choosing staff in the next few days.

~competitions~

Nope