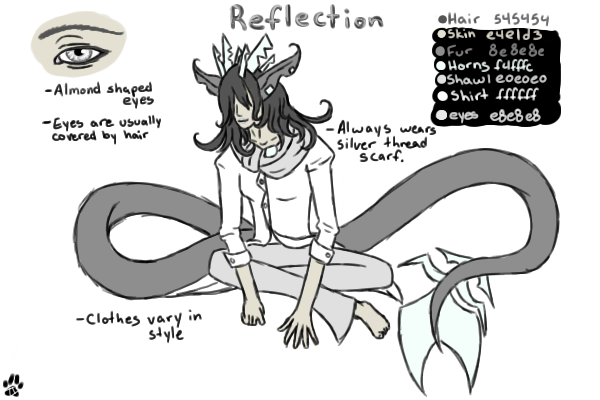 Name/Element:
Reflection
Gender:
Female
Age:
Early 20's
Personality:
Her personality can vary on who shes around,and how they feel. She tends to mimic other SoE's emotions or "reflect"them as her own emotions; however, there are those times where she has a totally different attitude than everyone else. I which case she usually tries to be polite, or on the off chance that she doesnt like the conversation, she will try to blind someone with a shiny object.
Likes:
-Water
-Metals
-Shiny/shimmering items
-Light
-Blinding people with shiny objects
-The forest
-Random observations
Dislikes:
-Mud
-Dirt
-dull objects
-Pink (only exception is pink noses)
-Small rooms
-Birds (they dont like her either)
Fears:
-The ever ironic mirriors... She dosent like the never-ending reflection of her own image reflecting off of herself and the mirror.
Habits/Hobbies:
-Talking to herself: She often reflects to herself on things she has heard, read, or thought about... It often cuases her to argue with herself.
-She will often ramble going off of something only slightly related to whats really being said
Other:
-She always wears her silver thread mesh scarf (the thing around her neck)
-She has a tattoo on her left arm just below the nook in her arm.
Other images: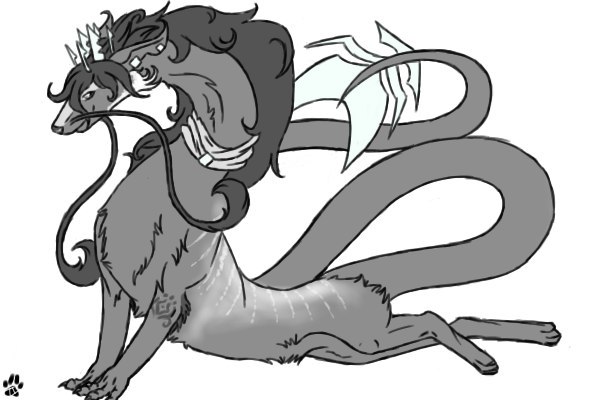 dragon form
whitout reflections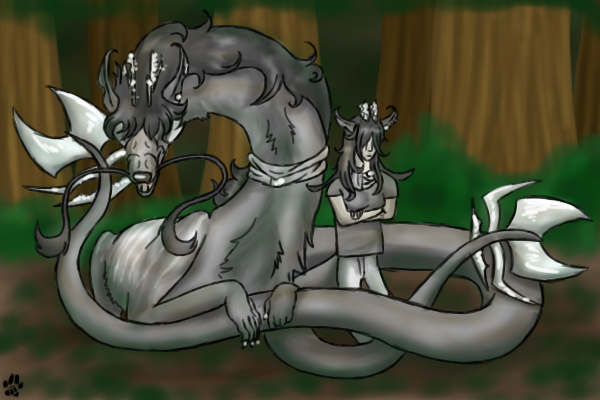 with reflections