Hey everyone!
So, I see you found my little contest! That's right! I'm looking for some new characters, especially a fursona. My fursona Firefly just doesn't fit me anymore. He's too...well, his personality and looks and everything don't make me think of me, so I'd love to find a fursona that I feel connected to. And I need

YOU

to design me one! Please take the time to look at the rules and my likes and dislikes. Not a fan of people who skip reading the important, boring stuff. ;3
END DATE: April 22nd or May 3rd(might change, depends on how many entries I get.)
~Rules~
Do's


Change the Background
Enter as many times as you'd like
Create your own lines(seeing as there isn't any. XD)
Have fun with your entry



Don'ts


Copy designs
Don't make fun or crit other entries.
No 5 minute entries. They will be ignored.
Don't be upset if you don't win.
Don't do copyrighted designs please.
I have the right to end this contest without a winner.
I have the right to keep the ones that place in the top three of this contest, and if one wins grand prize.
I don't have to give out the grand prize, but I most likely will. The only reason I won't will be because I don't find a design that I love to death. The likes and dislikes that are highlighted are the ones that will score you more points if you do or will decrease your chance greatly.
~Prizes~
Grand Prize(may not be given out)

2010 VR
First Place
2010 R
2009 R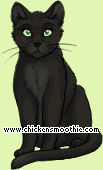 2009 UC
Second Place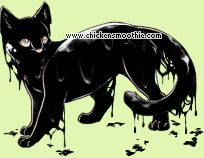 2011 R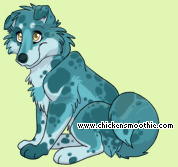 2010 R
Third Place

2009 UC

Store Item
~Species I like~
Humans(better chance if you design a human)
Wolves
Anthros
Mobians(Sonic the Hedgehog)
Scene Wolves
Red Fox
Gray Fox
~Likes~
Kingdom Hearts
Wings
Anthros
Wolves
Unique designs
Complicated, but not so complicated designs
Ribbons
Rainbows
Blue
Black
Anime
Headphones
Mountain Dew
Video Games
Computers
Rain Clouds
Claws
Swords
Trench Coats
Sonic the Hedgehog Anthros
Harvest Moon
Final Fantasy
Cloud Strife(I would love for a human girl with fan girl items of Cloud)
Noel Kreiss(same thing with him as Cloud)
Hearts
Music
Snowflakes
Earrings(usually I mean by one or two studs or earrings on guys. :3)
Scene Wolves(just not goth looking)
~Dislikes~
Pink
Gore
Inappropriate Designs
Goth(too much of it anyway)
Slime
Spiders
Too many piercings
WINNERS ANNOUNCED
Grand Prize Winner: MOON-LIGHT253 with
Girl
x
First Place Winner: Sheepcat with
Cookie Dude
Second Place Winner: MOON-LIGHT253 with
Purple Girl
Third Place Winner: MoonlitStallion with
Winged Blondie
Runner-ups: shinypokemonjolteon with
Border Collie
Abissh with
Mobian
Dawnbreeze10210 with
Video Game Lover
For those who came in the Runner-ups, I'd like to ask if I can keep the designs. I will pay you if need be. ;3