It's time for a new era...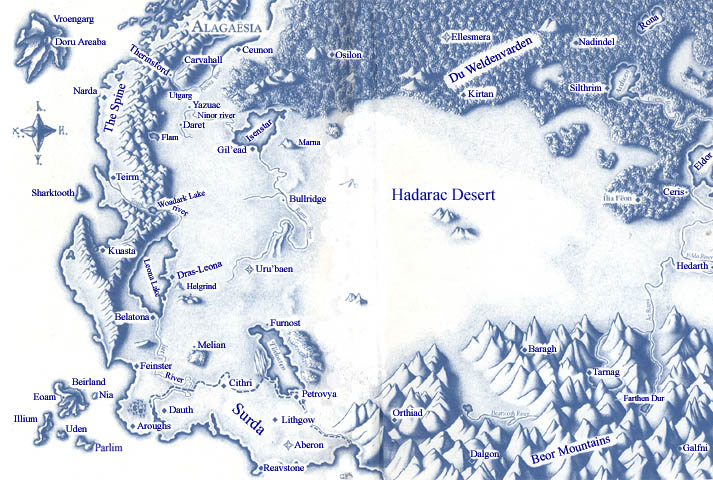 The next realm of dragons has been born, now who will the new riders fall to, what is to be expected next? What or who will you be?
~ ~ ~ ~ ~ ~ ~ ¤ ~ ~ ~ ~ ~ ~ ~
Elves:
Your realm lies in Du Weldenvarden. Here your hidden realm is Ellesmera. You are lithe, fast and full of a high potential. You are more beautiful than humans, and much more deadly. Your face is perfection and the color of your hair is either midnight black, or starlight gold. Your ears are of course the traditional Elven pointy. Elves can live eternally until they are physically killed.
Humans:

Humans are a potentially inferior race and the newest inhabitant to Alagasia. They are not as fast as elves, nor strong as dwarves, but have their own peculiar features. They are creatures of high desires and also along with elves capable of being dragon riders. Humans come in many shapes/sizes/colors. They also have very short life spans compared to the other creatures. (I hope I don't need to go in to depth too much here...)
Dwarves:

Dwarves are of short stature, usually no taller than 4'5" - 5'0". They can come off with hard personalities and are still adjusting to life outside of their underground tunnels at Farthen Dur. There are many clans of dwarves, but if you have not read the inheritance books, do not worry about adding in the clan. This would be much too long of an explanation for me. Dwarves can live for a few centuries if not killed of first.
Werecat:

These ancient beings do not show themselves often to the other races, and when they do usually it is in their cat form. When in human form they tend to have bushy manes and cat like angular features, oval eyes, and of course sharp nails. They also keep their tails when in human form. They tend to live a few centuries.
Dragon:

Dragons come in all different colors, and all the dragons here breath fire. (no ice dragons, please) Dragons can either be free dragons, or those who are meant for their riders. Some dragons that you can mod (with approval) are heart of hearts dragons. (sorry those of you who have not read the series). Dragons can live infinitely if not killed off.
Urgal/Kull:

Urgals and Kull are scaley humans basically. Although Kull are the elite Urgals and usually stand around 8'0" tall. They are lovers of war, and fight themselves to kill and gain stature within their clans also. Male urgals/kull are called rams. They are very swift and can keep up with the speed of an elf, and also have a very high endurance.
~ ~ ~ ~ ~ ~ ~ ¤ ~ ~ ~ ~ ~ ~ ~
-All of Tess's rules apply
-No Gary/Mary Sue's
-If you want to be a dragon rider I will need a pm from you
-In order to join you must realize I require at LEAST 2 paragraphs of 4-5 good sentences each
-I will need a rp sample from you in order for you to join
-Romance is encouraged, but keep it pg-13 please
-Stick to the traditional race's description
-Don't overdo the OCC
-Don't kill someone else's character without their permission
-If you have a plot idea, please pm me
~ ~ ~ ~ ~ ~ ~ ¤ ~ ~ ~ ~ ~ ~ ~
Co-Moderator


RAYEN


Her word goes just as much as mine
Code: Select all

[size=85][center]
[i]Race:[/i]
[i]Gender:[/i]
[i]Name:[/i]
[i]Age:[/i]
[i]Appearance:[/i]
[i]Personality:[/i]
[i]History:[/i]
[i]Crush:[/i]
[i]Weapon Choice:[/i] (If any)
[i]Other:[/i]
[/size][/center]