Thunder Track
You own and ride horses. You race stallions and breed them with mares, and you raise the foals to race and breed. Although, on the track, your horses are struggling to keep up, and your money is plumeting to the lows on bets and lossesw, curing injuries and sicknesses for your horses... and also caring for your family. What will become of you?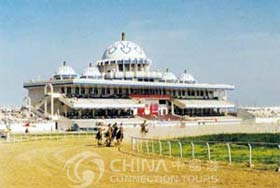 - The width and stadium of the track
- The length around one bend
- Eight horse gate, used in eight or less horse races, above the numbers reads 'Thunder track'
- Ten horse gate, used in ten horse races only, above the colored numbers reads 'Thunder track'.
- The inside of a gate stall
RULES
1. The view is from the Jockeys and owners. This is realistic, so you can't state your horses thoughts or have them speak, besides all normal horse gestures and noises.
2. Keep this PG13- there is no need for anything more than that.
3. You can have your own characters be their family, although I'd prefer not so we can post more stuff and interact with other user's characters.
4. No fighting in OOC, that is not needed!
5. Have fun, and interact with others! I can't stand it when peple stay their own and especially if someody else greets your character, but you ignore them completely.
6. NO Gary-sues or Mary-sues! That goes for horses AND humans!
FORM
Code: Select all

Name:
Gender:
Age:
Ranch name (If any):
Ranch appearance:
Appearance:
Family (May acquire over time if preferred):
Personality:
Mares:
foals:
Stallions:
Geldings:
Cart horses:
Steeplechasers:
Dressage horses:
Best Racers:
Jockeys:
Trainers:
Other:
Characters:
Name: Nafira Tremblay and Sira Tremblay
Gender: Female
Age: 23
Ranch name (If any): Sweeping willow stables
Ranch appearance:
- The stabled inside the barn; each stable has horse name placques and the horse's achievments pinned or set on a shelf around the placque; plus a flat wooden block about the size of a paper just below the placque listing their information fom birth.)
(The outside of the barn.)
(The outside of the house. THe barn is about twenty yards away from the house in the back yard.)
(This is the driveway and the two fields. The one field had a 2-mile-long dirt stretch around the middle of it, that one is not connected to the barn and is ony used for racing practice. The other field is much larger and is only used for the horse to graze and do whatever they want; on rest.)
Appearence: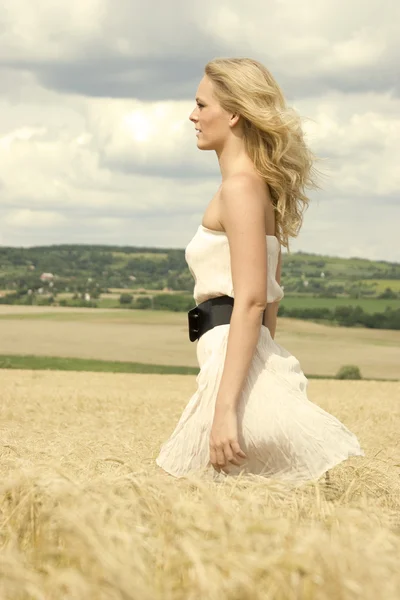 -Nafira
-Sira with her horse, Terkish Blaze (YES Terkish is spelled like that in the stable.
Family (May acquire over time if preferred): Both are single, but have a good amounts of money to keep themselves going. They are SISTERS and live together in their house.
Personality: You'll see..
Mares:
- Onyx
- Adeema
foals:
- Twinn Brooke (Brother of Cheery fall)
- Cheery fall (Sister of Twinn Brooke; their mother and father are in a different ranch)
- Desperate Rush (Daughter of Adeema and Flaming darkness; Sister of Troubled Secret)
Troubled Secret (Brother of Desperate Rush; Son of Adeema and Flaming darkness)
Stallions:
- Flaming Darkness
Geldings: None.
Best Racers:
- Stellar dollar-(Mare)
- Whisper's fate-(Mare)
Red wing- (Stallion)
-Terkish Blaze (Stallion)
Cart horses:
- Velvet Glory (Stallion)
- Twisted Dream (Mare..)
Steeplechasers:
Dressage horses:
- Illusion (Mare)
Jockeys: Jesie Turner-
Neil Patterson-
(They all wear this pattern except for Jesi Turner, the dressage jockey)
Josh Hanley-
Trainers: Gerard Mackinstoff- (She trains her horses also, so there's only one other)
Other: -
Name: Ryan Bultrix
Gender: Male
Age: 25
Ranch name (If any): Hazy creek stables
Ranch appearence:
Hoiuse and beginning of the pasture; Just to the left in the picture is the barn.)
(Has placques with the horses name and birth information; all achievments lining the outside of it or on a shelf beside it)
(The pasture starts on the right side of it and goes all the way down the house and driveway)
Appearence:
Family (May acquire over time if preferred): None so far... wants to marry a ranch girl, and combine ranches.
Personality: you'll see
Mares:
- Aftershock
- Graceful bride
foals:
Stallions:
- Beautiful Nightmare
- Goldenprize
Geldings:
Cart horses:
- Amber chase
Steeplechasers:
Dressage horses:
- Delighted Destiny (Mare)
Best Racers:
Glowfire (stallion)
Other: -
Eclaire~Radke<3 wrote:

Welcome to


Seaglass Farms

The Owner wrote:

Name:

Elizabeth Scarlet Astor

Gender:

Female

Age:

23

Family:

Mother and Father;

Mary & James Astor.

Deceased.

Maternal Grandparents;

Lilith & William Windsor.

Deceased.

Paternal Grandparents;

Stephanie & Stephen Astor.

Deceased.

Siblings;

Husband;

Children;

Personality:

Sweet, yet stern. She owns and runs the stables herself. The way she raised...conservative, yet with money. The only way she would ever go bankrupt would be if all of her horses just stopped racing. And she would never let that happen. Her smile is bright, and her aura optimistic.
Darkdreamer wrote:Name: Zane and Zaria Small

Gender:boy and girl

Age:28 and 24

Ranch name (If any): Sky haven

Ranch appearance: (the barns one for breeding and personal horses,ne for show horses.)

The house:

The pastures:

Appearance: both are fair skined (but zane had a wicked tan) with dark hair (Zaria has darker hair,and it hangs down her back,in a brade,is at the bottom of her back.is really wavy)

Family (May acquire over time if preferred): each other.

Personality:Zane is a goof ball,and an amazing rider,and Zaria is well...shes her..and a vet.

Mares:

Sweet Red

Sweet Gold

Copper sun (slow gravity + reverse gravitys mom)

foals:

Reverse gravity

Stallions:

Slow Gravity

warp time

Geldings:

Cart horses:

Lightnings rage(stally)

Storms Grace(mare)

Steeplechasers:

Thunder's wings (Mare)

Dressage horses:

quick step (stally

Best Racers:

swift sorrow (stallion)

Rare Sight (mare)

Jockeys:

Trainers:

Other: