Easter Lineart Colourings!
Welcome! :3 Here we offer free* Easter line art
colourings for a limited time only.
Running until Easter Sunday.
THE LINEART


Large:



Small: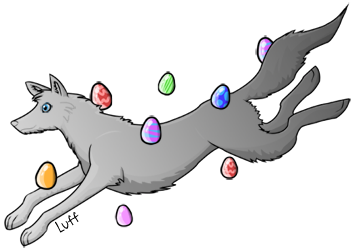 If you would like this lineart coloured as your character, please post this form:


Code: Select all

Username:
Reference:
Size: (large or small)
Other:




SLOTS


There will be a maximum of 5 slots at a time.

1. Fire.
2. LondonRenee66
3. .:Myth Lady:.
4.
5.



GUIDELINES


You can use these anywhere on CS, not outside. Because this is a free event, please only order one character colouring per person. There may be exceptions. PM me if you have a question. DO NOT, UNDER ANY CIRCUMSTANCES STEAL OR EDIT MY IMAGES. ALL IMAGES OWNED BY ME, DESIGNS COPYRIGHT TO THEIR OWNERS.

* - Free except:
Lineart edits (e.g. bracelet, necklace) = 1 WL pet per edit.
Complicated design = 2 WL pets.
HAPPY EASTER! (: