Forum rules
Remember: This is not a trading board, so please don't post about pets you're trading!
Very nice to see this. I wondered what the other events looked like since I only got to participate in this years! Wonder what they will come up with this coming year 2018! (sorry if said already what 2018 is)
Posts: 193
Joined: Sat Feb 25, 2017 1:18 pm
---
I hope we have an enchanted forest theme for the next event, but whatever the staff come up with I'm sure it'll be great <3
Sorry, I don't make sense in most of my posts.
Formerly known as Catbusy38 and Panthera- I'm not someone else.
Shoot me a trade!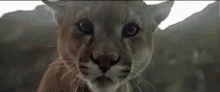 I collect mainly
cats.
Any gifts are appreciated!
Posts: 1428
Joined: Mon Oct 07, 2013 5:41 am
---
Return to Chicken Smoothie Events Discussion
Who is online
Users browsing this forum: -TruBlue, THE REAL TAHLIA and 0 guests